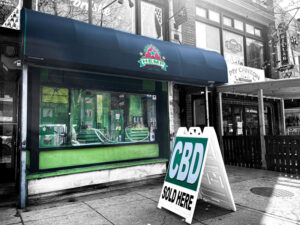 2015 – Capitol Hemp finally reopens its doors. The new store is located in the Adams Morgan neighborhood. Moreover, in 2021 Alan Amsterdam became the sole owner.

Alan Amsterdam and Adam Eidinger (his former business partner) decided to part ways. Adam elected to leave the business, following his arrest during the 2012 police raid of both Capitol Hemp stores. Adam and Alan agreed to close the stores.  It was that, or lose $350,000 in confiscated merchandise and face criminal charges.
The new Capitol Hemp vision includes embracing the therapeutic effects of CBDs in Hemp, as well as those benefits enjoyed through the legal recreational use of Marijuana. Alan is always looking into the latest products and technological advancements. He plans to help educate his customers about the most up-to-date Hemp Products. On the other hand, he plans to continue selling accessories.  In addition, customers will be able to purchase legal home-growing cultivation-kits, (DC residents).
A range of Capitol Hemp products will also be available online. However, those who may not be able to visit the store, can buy reputable and effective products online. Products will be delivered to homes in discreet packaging.
Thanks to Initiative 71 Capitol Hemp doesn't operate in any 'grey' areas of the law. It is perfectly legal to come into the store to buy anything from CBD products to bongs.
In conclusion, don't expect to be able to purchase any marijuana for consumption. The sale and taxation of marijuana is still illegal in DC.